Like most people I know, I am definitely guilty of spending far too much time snuggled up with a mug of hot chocolate (yes, even in summer) binging on my favourite Netflix series'. There have been soooo many great shows on recently, and some classics that I've only recently discovered, and here are some more of my favourites since my last Netflix Top List:
1. Girlboss
GIRLBOSS is a loose, 'real loose' retelling of the true story of Sophia Amoruso, whose life is going nowhere until she turned her love of vintage clothing and online store into the Nasty Gal empire that we all know today. Starring Britt Robertson, this series was inspiring, heartwarming and HILARIOUS, and I'd highly recommend it!
2. Designated Survivor
Starring Kiefer Sutherland, this series focuses on Tom Kirkman – a low level cabinet member who is thrust into the role of President of the United States following a devastating attack at the Capitol on the night of the State of the Union address. The series shows Kirkman attempting to navigate this huge new responsibility, whilst also trying to track down the perpetrators and prevent further chaos and devastation. This is a great one to watch as a couple – Sam and I were both hooked and watched episode after episode in the evenings after work. We can't wait for Season 2!!
3. RuPaul's Drag Race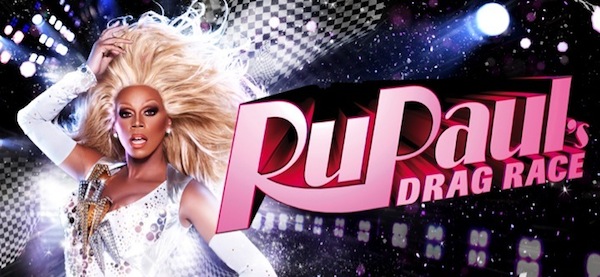 Drag Race has just finished it's ninth season, however I only discovered it this year and have been TOTALLY OBSESSED ever since! I have smashed all nine seasons and now don't know what to do with myself!! If you are unfamiliar with the show, it is the search for America's Next Drag Superstar – think America's Next Top Model for drag queens, but with hilarious and OTT contestants and challenges – and is hosted by the absolute legend that is RuPaul. If you've never watched the show, DO IT. NOW.
4. Anne with an "E"
I LOVED the Anne of Green Gables novels when I was younger – it was so refreshing having a feisty, clever, redheaded heroine that I could look up to. When I saw this series announced, I was worried that a televised retelling wouldn't do the books justice, however I absolutely loved it! I still prefer the books I think, but cannot wait for Season 2 of 'Anne with an "E"!
What's got you hooked at the moment?
Katie xx
Instagram @KatieScarlettBlog // Twitter @hikatiescarlett // Facebook – Katie Scarlett